At the core of towing, the business aspect aside, is getting car owners the help they need. We will provide immediate help and safe options to deal with the car trouble at hand.
Emergencies are a part of life. Especially on the road or at times even in the parking lots or our own homes. Your vehicles may fail you at any given time. This is where our emergency towing service comes to your aid. Helping you deal with an emergency is part of our job that we take extremely seriously.
Emergency towing by trained and properly qualified personnel ensures quality care. Your vehicle will be handled as delicately and carefully as humanly possible. Minimizing any damage and preventing it altogether is the goal.
Having to opt for emergency towing is a harrowing ordeal and we want to make it easier for you. Getting your vehicle to safety and making you less vulnerable. Our help arrives even earlier than your expectation. You can be confident we will have your back.
Most popular cities we serve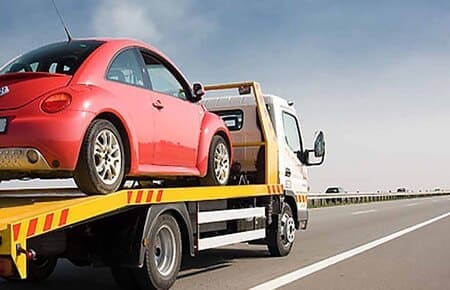 Arizona: Phoenix, Tucson
California: Los Angeles, San Diego, San Francisco, San Jose, ​Fresno
Colorado: Denver
Florida: Miami, Orlando​
Georgia: Atlanta​
Indiana: Indianapolis​
Illinois: Chicago​
Maryland: Baltimore
New York: New York City
North Carolina: Charlotte
Pennsylvania: Philadelphia
Tennessee: Memphis, Nashville
Texas: Houston, San Antonio, Dallas, Austin, Fort Worth, El Paso
Washington DC
Trusted Emergency Towing 
Our services are extremely extensive. This is exactly why for emergency towing you do not need to worry about the distance.
Also no need to be concerned if it's local or national. We have it all covered. You will without a doubt be given the best service possible. We will make sure to communicate with you effectively so as to alleviate any concerns that may arise. There are also other varieties of services available alongside emergency towing if required.
Trust us to take on the job and do it right. Stressful situations should be made easier and that is exactly what we will do. Be rest assured you are handing over your vehicle to the most friendly and capable team possible.So whenever you find yourself in a situation that requires emergency towing, Find Tow Trucks will have your back!
Find Tow Truck in addition to towing in our local areas we also offer cross country towing. In the event that you need your vehicle towed to another state or city, you can rely on us. Simply contact our office and one of our agents will plan an arrangement for the out-of-state tow. We additionally offer battery re-energizes, opening administrations, punctured tire fixes, gas conveyance and large equipment towing.
Highly Recommend
I highly recommend Find Tow Truck because they know what they're doing. They were honest and very accommodating. I was well taken care of. Highly recommended!
Great customer care!
Great customer care! They work 24/7 and will be there anytime any day.
Effective Service
Find Tow Truck was there for me in my time of need! I received a swift and effective service and was charged a fair price.