Leaving keys in the car and locking yourself out. Keys not working, broken, or otherwise just not operating as they should. This is when a locksmith needs to be called.
A car lockout is anxiety-inducing and the stress of not being able to access your vehicle can leave anyone frustrated.
Not to worry. This is a common problem we deal with daily; it is essentially routine work that our skilled locksmith can handle blindfolded. They have hands-on experience on practically all makes and models of vehicles. They know exactly how to handle the situation without causing any damage to components or the exterior of the car. You can trust our car lockout service will easily get the job done.
Avoid trying to get back into your car on your own if you have no prior experience or the correct tools. Broken keys should not be tampered with. Please wait until we can safely extract it. We recommend having a copy or multiple key copies and this service is provided by us as well. The work is done efficiently and you can expect the utmost professionalism from our experienced team.
Most popular cities we serve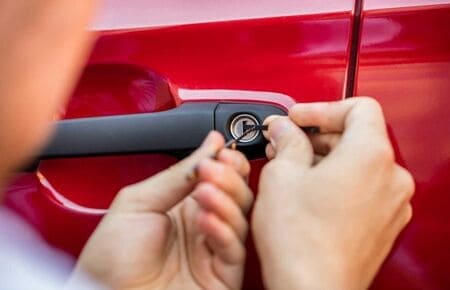 Arizona: Phoenix, Tucson
California: Los Angeles, San Diego, San Francisco, San Jose, ​Fresno
Colorado: Denver
Florida: Miami, Orlando​
Georgia: Atlanta​
Indiana: Indianapolis​
Illinois: Chicago​
Maryland: Baltimore
New York: New York City
North Carolina: Charlotte
Pennsylvania: Philadelphia
Tennessee: Memphis, Nashville
Texas: Houston, San Antonio, Dallas, Austin, Fort Worth, El Paso
Washington DC
24 Hour Car Lockout Service Nearby
Our car lockout service is available 24/7 to accommodate any emergency. This service takes the safety of our clients into consideration and we dispatch our team right away. At times even expediting the process if the situation is dire.
We at Find Tow Trucks are confident in our locksmith and car lockout services. This confidence stems from satisfied customers. We've always gotten great feedback from our clientele. We shall continue to strive to guarantee amazing service. You will never catch us lacking especially when you're in a tenuous position. Figuring out how to quickly provide the car lockout service and let you continue your day without any more trouble is the main goal. So make us your number one option. It will be your best decision.
Highly Recommend
I highly recommend Find Tow Truck because they know what they're doing. They were honest and very accommodating. I was well taken care of. Highly recommended!
Great customer care!
Great customer care! They work 24/7 and will be there anytime any day.
Effective Service
Find Tow Truck was there for me in my time of need! I received a swift and effective service and was charged a fair price.